Forging Justice
by Margaret Murray
In this restorative justice mystery, Claire Cassidy is a police detective in Bethlehem, Pennsylvania, who's beginning to think she's wasted the last fifteen years of her life. She's tired of watching kids go from juvenile centers to jails, from minor scrapes with the law to full-time careers in crime. And her latest cases aren't helping.
A career burglar she let off with a warning on her very first night as a rookie years before has killed an old woman. And three teenage girls have robbed a convenience store and beat the owner into a coma. Claire feels she's made no difference in making her city a safer place and wonders if she should turn in her badge.
In her search for the three girls, Claire meets Daniel Pierce, a vice principal at a local high school. Frustrated by an education system that throws kids out onto the street at the first sign of trouble, Pierce claims he knows a better way. Claire thinks Pierce is naive but she needs his help so she decides to put up with him just long enough to find her suspects. But as they work together in what may be her last case, Claire begins to see that Pierce's methods may have merit both in her work as a cop and in helping her confront personal trauma from her past.
Forging Justice
named one of Moravian Book Shop's
Top Three Best-Sellers
. Located in Bethlehem, PA,
Moravian Book Shop
is America's oldest bookstore.
Purchase the Book
Available in Paperback from the IIRP Book Store  ||  Also available in these e-book formats: Amazon Kindle | Apple iBooks | Barnes & Noble Nook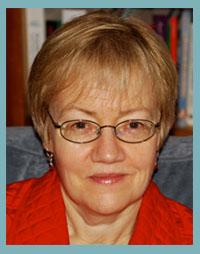 About Margaret M. Murray
Margaret M. Murray is an academic librarian and a lifelong mystery fan and has been a finalist in the St. Martin's Press/Malice Domestic contest.
Margaret lives and works in Bethlehem, PA. She is the founding academic librarian at the International Institute for Restorative Practices. A Graduate School. (IIRP) A life long fan of great mystery stories she has written the world's first restorative mystery novel.